MEET VICKY & THE DIRTY DOZEN OF PORN LIVE ONLINE DAILY
Vicky, Charlee, Gabby, Julia Puma, Sara, Francesca, Deuxma, Shandafay, Angelina, Carmen & Bobbi!
The VNA Network Now 12 Official Sites for your membership

"THE BEST UNSCRIPTED LIVE SHOWS ON THE NET!"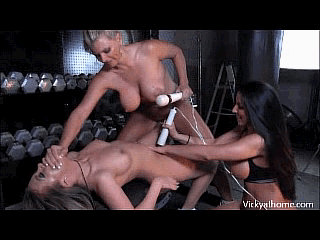 The world's hottest interactive pornstar experience with FREE daily LIVE cam2cam shows!
A REAL adult community of girls waiting to meet YOU!
*VICKY VETTE *
all new - internet only - exclusive - hd
'TOPLESS BOXING!'
Vicky takes on Briana... and the girls both take on the referee!!
WE DO LIVE EVENTS FREE DAILY FOR MEMBERS - CHECK IT OUT!