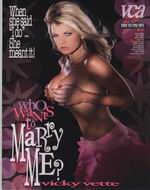 WHY VICKYATHOME?
This site is my baby. I run it, design it, and interact with all the fans who want to meet me here. I chose not to have a glossy airbrushed website - a simple place for folks to get together, watch some porn and get to know the real me. The site has grown and evolved every year, I think because I learned what the surfers out there really like. About two years ago, I got tired of directors in movies telling me to 'fake it'. Movies were becoming a formula.... so much time for a bj, so much time for sex, even requests not to use batteries in my vibrators. "Just fake an orgasm Vicky" NOT! I decided that I could not ignore the trend that more and more folks were using the internet to download their porn. So, I decided to tackle the internet and see if I could make a living. Hard to believe this site has been going strong now for almost five years! Fortunately, Vickyathome is more popular than ever and I am recognized on the street (and even ski slopes!) more than I ever. I attribute that to people being able to see me all over the world whenever they want (without having to make a trip to a local sex shop). Just one of my live shows here are sometimes seen by 5,000 at a time.... kind of a turn on to think of 5,000 people all cumming at the same time around the globe while watching you!

Lot's of sites fail for one reason or another (there is a lot of competition) but I think this place works because I try to connect with the people that come here. You can download tons of porn on the net, a lot of it free... but wanking for a few minutes with zero interaction can be kind of boring. I try to offer a bit extra.... real sex with tons of interaction with me. Never been to one of my live camshows?....you can even tell me what to do while you watch. Lots of the members are now friends on a first name basis and we get together from time to time. It is like a second family in a way.
WHAT IS THE 'VETTE NATION ARMY'?
I found that people who signed up for the site, were coming from all over the world, from Australia to Quebec, from Oslo to Barcelona, from the Cayman Islands to Japan. Tons of folks starting coming from social interaction sites like Myspace, Facebook, and others. One of my members starting saying that we had an army of followers, someone came up with the 'Vette Nation Army' or 'VNA', and it stuck! I have people I do not know write to me saying 'can I sign up for the VNA!' I think it is funny and cute so, the members on my site now get rewarded for the amount of interaction they have with me. If they post a lot on the Members Only Board, they can move up from a private all the way up to a Major General. Someone on Myspace called me the 'Commander in Briefs' so that is my 'official' title! ha ha!


WHERE ARE YOU FROM?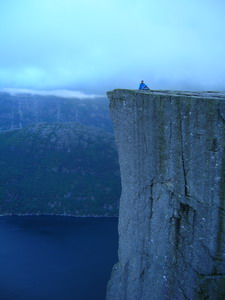 click on image to see fullsize
I was born in the most beautiful country in the world, Norway, in a small town called Stavanger. Norway is a part of Scandinavia and primarily borders Sweden. It is the land of the midnight sun and some of the hottest women on the planet, bottomless fjords, breathtaking mountains and landscapes, the best goat cheese in the world, lutefisk, pulser, fiskeboller, and more crude oil than we know what to do with. I'm proud of being from Norway (I'm not sure but I think we may have invented skiing, haha...) I recently climbed the "Prekkestolen" - not for the fainthearted. Pictures of vacations are up in my diary area.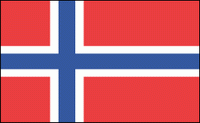 Click on the flag for more
information on this spectacular country.


WHAT DID I DO BEFORE ADULT MOVIES?
My working career from age 18 to 32 ranged from accounting clerk to Branch Manager, going through positions like office manager, accounting supervisor, assistant controller, controller and general manager for several large corporations. I went from being responsible for 5 staff to 50. I worked 70-80 hours per week and traveled extensively. During the day I oversaw budgets, inventory, accounting, customer service, production, shipping and sales. In the evening I frequented swing clubs and licked pussy. I was living a double life! By day, a conservative businesswoman (people called me a prude!), by night, exploring every aspect of sex. At 32, I decided to never again work for anyone else. Too many rules and getting hit on by every boss I had! My husband at the time and I reinvented ourselves and started to build homes - a dream of mine. Yes, something turns me on about hammering nails and big machinery! We worked very hard, building our business up from scratch and successfully built homes for 5 years. We found ourselves in a position to take some time off to travel and figure out the future. That was when I decided to give modeling a try.

WHY DID I START DOING PORN?

I started some modeling for fun in February 2003 with the usual rounds of lingerie and bikini. I was comfortable posing nude since I have been a nudist since birth, so I quickly took to fine art and glamour nudes which got quite a bit of work. Offers for video started to were pouring in but for a time I ignored them. I think it's every woman's secret dream to be a centerfold, so I sent in a snapshot to Hustlers Beaverhunt. At 37, I figured I had nothing to lose and it was now or never. The editors immediately chose me as a semi-finalist and brought me out to LA in June 2003 to do a mini layout. While there, they asked if I would like to do their other magazine Busty Beauties? I loved it so much I got the cover and centerfold! The Busty Beauties photographer asked if I'd like to do a g/g shoot for High Society, and one thing led to another. My husband at the time discussed the porn issue and with his encouragement I jumped in with both feet! We had been swingers for over 15 years. So between June/July 2003 and 2006, I made close to 150 videos, done 25 magazine layouts, and appeared on tons of high profile websites. I was shocked at the positive response and how quickly things happened.
Here's a sample of the type of modeling I did at the outset.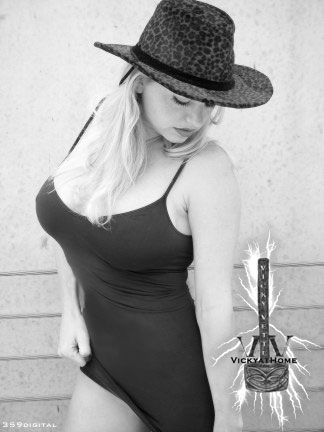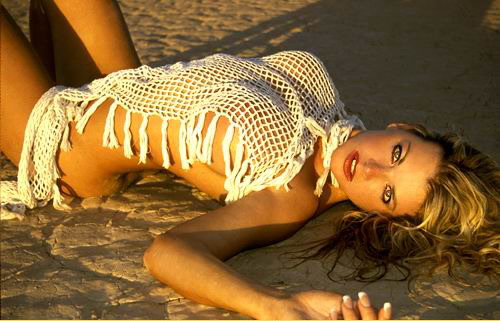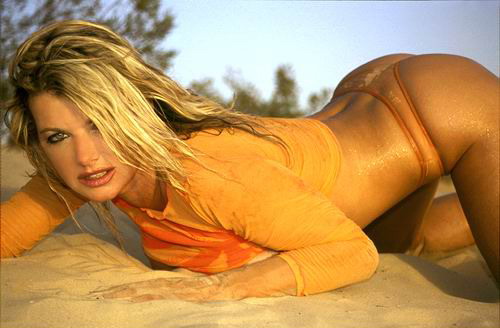 DO EVER FEEL GUILTY?
No not in the slightest. You can't turn on the TV, radio or look at a billboard or magazine without having sex thrown in your face. In the corporate world I was hit on constantly by co-workers, bosses, customers and employees; I've even had bosses suggest that I sleep with suppliers so we could get better discounts! Being married, I was shocked at the time! So I figure - if it's all about sex anyway, then why not make it all about sex? The porn industry is a lot more honest than other industries, think about it. I have been in the chemical industry and don't even want to talk about what they do! I've seen the hugest scams in the computer industry; I've worked in shipping and even in the snack food industry; Just think about Enron, gasoline, governments, lawyers, tax collectors, etc....... what is more honest than sex? At least it's all above board.

The world is changing. Porntars are crossing ino mainstream shows daytime shows. It's not viewed the same way anymore. Cable tv shows like 'Nip Tuck' show people fucking and get awards!. The lines are becoming blurred. HBO has to use the exact same 2257 forms that the porn industry uses to control the people that shoot. Used to be porn chicks were crackheads who'd had 16 abortions, come from broken homes, with a lot of emotional baggage. Not anymore. Bottom line, it is great money, and, for me a lot of fun! Many of the girls I've met are very intelligent and put earnings away to support themselves. I am in the business because I like it. The ancient religion of Asatru, thousands of years older than Christianity, states sex is to be celebrated as a feast! I believe that wholeheartedly - what is better than a smorgasbord?

There must be a lot of people that agree with me! Americans alone now spend somewhere around $13 billion a year on adult entertainment - as much as they spend attending professional sporting events, buying music or going out to the movies. According to CBS News, "Consumer demand is so strong that it has seduced some of America's biggest brand names, and companies like General Motors, Marriott and Time Warner are now making millions selling erotica to America." According to Paul Fishbein, "there are well over 800 million rentals of adult videotapes and DVD's in video stores across the country." There is a double standard in the world. There is tons of violence and killing shown on television, but you cannot show a boob on television. Janet Jackson cannot slip a nipple, but bodies can be hacked up on "The Sopranos" for an award. Kids watch and copy what they see on TV. At least with my site, you have to be 18 and prove it with a credit card!
WHAT MAKES ME HORNY?
(You should ask, what doesn't? lol) Sunshine, nothing like blue skies and sunshine to make me horny. I love to sunbathe in the nude. The sun shining on my clitty, makes it swollen and stand at attention. I just can't help it! I wear sunglasses so people won't see me checking them out! Likewise for the hot tub. I have named all the jets in my hot tub, they are Tom, Dick and Harry! LOL..... And fireplaces, I love to stand as close to it as possible, almost sticking my ass right in it and masturbate in front of people. There's something about heat that makes my sex drive uncontrollable. DO I PREFER WOMEN OR MEN? I love men the most, don't get me wrong, pink snapper is one of my favorite dishes, lol.... I can eat pussy like a trooper! I love girl/girl sex, but I notice that afterwards I'm still craving more, like I haven't been totally satisfied. I still need a cock to finish it off right........
WHAT'S MY FAVORITE POSITION?
I love to be on top, I cum the best that way, cause I can control the angle and the rhythm, how deep, how fast or slow, etc... I can lean my body in such a way that the tip of my guys dick just tickles my g-spot until I erupt! I can cum really well from anal as well (in any position), but I like to play with my clit at the same time. The combination of the two sensations brings me over the top.
DO I WATCH ADULT MOVIES MYSELF?
Whenever I have the time, which is not often enough right now. I love to watch my own, I get off on them, cause I remember how good it felt, I critique them as well, and laugh. I'll say things like, "OMG I better not ever get in that position again, I look horrible!" or "Hey his balls are on my forehead!"


WHAT ABOUT THE AGE FACTOR?
What age factor? To me, age is meaningless. Yes, I started my porn career when most are retiring, but the world of porn has changed. A woman in her dirty thirties or freaky forties is in her sexual prime! I can take on four 20 year old guys and wear them out! Same for 20 year old girls. Experience is valuable, men and women build up stamina and over the years. Orgasms get better and better, stronger and deeper; we become more comfortable with our bodies and are not afraid to express ourselves. We have enough confidence not to care if you think we are weird because we want you to stick a finger up our ass, or suck on our toes or whatever! We let it all hang out, make lots of noise and are not afraid to let you know that we want you. Or let you know that you're doing a good job, or how to do it better. Sex is simply better as you get older! Besides, the MILF market has grown so much that I found the right 'niche'..... it is one of the best selling types of porn in the business!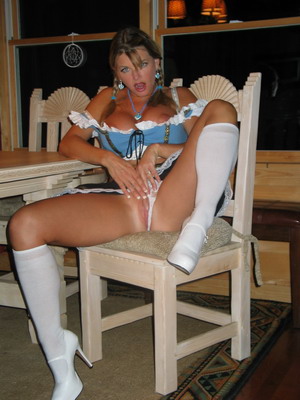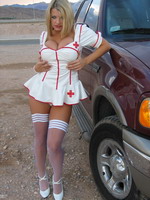 WHAT ARE MY FAVORITE COLORS?
Definitely a tossup between pink and red. I love pink - well you know why! But it's such a delicate feminine color. It puts me in a good mood to wear pink. Especially hot pink, my wardrobe contains a lot of it. Also red. It's such a fiery color - dramatic - and sensual - downright lustful! I like green and blue as well, but strong colors, that are vibrant and full of life, not weak pastels like peaches and pale yellows, that look like they are withering and dying.... Is that specific enough for ya?

WHAT ARE MY FAVORITE FOODS?
I love to eat! I do everything to excess, fuck too much, eat too much, exercise too much! Work too much. I love interesting foods, thai, greek, italian, norwegian food is good, lots of fish and potatoes. I try to stick fairly close to the Atkins diet, high fat and high protein, (anything is good with melted cheese, butter and/or sour cream on it, even broccoli!) but I occasionally slip and go on a binge of ice cream, (oh my god! Ben and Jerry's cherry garcia or chocolate chunk is to die for!), or popcorn. I make the best popcorn in the world. I use the big yellow corn, pop it with hot air, use a whole pound of real butter and real popcorn salt, the fine ground one that sticks to the popcorn. None of that microwave crap for me! I can eat more popcorn than anyone I know!
I try not to stress over eating, there are too many other things in life to stress over, and I see girls drive themselves crazy with it. Food is one of the great things in life, like sex, indulge yourself and enjoy every minute of it. If you don't believe me have your partner feed you dark chocolate covered strawberries. That's almost an orgasm right there! As you can see by the picture, I am very happy when I'm eating. (preboob job photo by the way)

WHAT DO I DO WHEN NOT WORKING?
I go to the gym with a girlfriend. We talk girltalk and solve all the problems of the world while working out. We do situps until we're ready to puke. Then we go for cappuccino next door and continue talking about all the guys we saw at the gym and which ones we'd like to fuck! She always laughs when I do my hanging leg raises because she knows I always cum on the 3rd or 4th set. She runs over to watch my face. It's always been our little secret, but now you all know!

I also love bicycling: I have a souped up mountain bike, but don't get to ride often enough. I also love rollerblading and skiing, water or snow doesn't matter. I have some great wipeout stories! I'm a legend on some of the black diamond runs! (not because I'm good - because of how many moguls I hit while somersaulting down the mountain, lol...) I love motorcycles and have done some amazing cross country trips. That's how I became a flasher! You'll find me at Daytona Bikeweek every once in a while............

I also like corvettes particularly the older models, the late 70's models were so curvy and voluptuous, although I recently got a black 03 model, convertible of course, I'm shooting a lot with it, in it, on it, under it, haha, you'll find it all inside the site, the truckers love my filmed roadtrips, lol....

I love to travel! I have seen this beautiful country of ours backwards and forwards and love every square inch of it. I don't' think there is any other country that can offer the same diversity, we have deserts, badlands, mountains, beaches, subtropics, you don't have to go anywhere else! I am very patriotic, in fact check me out on July 4th!
But I have, I have traveled all over Europe (Belgium, France, Norway, Germany, Denmark, Austria, Switzerland, Italy, Greece, etc) Canada, Mexico and Costa Rica. I would like to go to Alaska and Africa, would also like to climb part of Mount Everest, and Dave and I have definite plans to climb Machu Picchu in Peru. I'm a real nature girl. PS. I flash everywhere I go!
PANTY OR THONG?
Depends on what I'm wearing if anything. I sleep "au naturale". In the morning (as long as it's not cold), I stay naked as long as possible and only get dressed to go out. Low rise thongs are the best for today's fashions, but definitely Victoria's Secret microfiber underwear under my gym clothes!

I wear a lot of lingerie in the house too, while puttering, and always for my webcams. I stay in lingerie when my swinging friends come over so I can tease them beyond belief during dinner.
WHAT MUSIC DO I LIKE?
I have very eclectic taste - classic rock, bluegrass, metal, country, jazz, classical, even hiphop. It all depends on my mood!


WHAT MOVIES OR TV DO I LIKE?
Well, I hate to disappoint you all, but I rarely watch any tv or movies. There's just too much to do in a day! And there's no such thing as simple entertainment anymore, everyone wants to sell you something or brainwash you into thinking their way on an issue. So I don't partake of it. I couldn't tell you one movie from another, or one actor from another, or who's dating who in hollywood. Don't be offended, but I really don't care! If I ever do stay in and watch tv (and eat popcorn or ice cream), I like to watch Star Trek, (I like all 3 versions), and 7 of 9 is hot, I'd do her! or James Bond! LOL.....

DO I ESCORT OR DO PRIVATES?
No, sorry, I don't. People always ask "isn't it the same thing as doing a movie? You're being paid to fuck." No, it's not the same at all. At the movie set, there is a makeup artist, director, production manager, production assistant, videographer, photographer, the talent and many more. I only work with well known reputable companies, who have something to lose, I know all these people, have worked with some or all of them before, we joke and laugh while doing the scene. It's usually catered; These people are my friends. I am safe. That is not the same as meeting an individual privately at their house or hotel and being one on one.
HOW MANY MOVIES HAVE I DONE?
I kind of lost track, lol.... and the compilations mess up the count too, but I think I've done about 150 scenes. If you ever want to buy an autographed copy of a movie, just
email me
. Y ou don't have to buy from me (but unlike mainstream hollywood porn talent gets zero royalties, even if 5000 or 10,000 copies are sold, we just got a day rate, so try to support your favorite adult star if you can . Here are some samples of my favorites.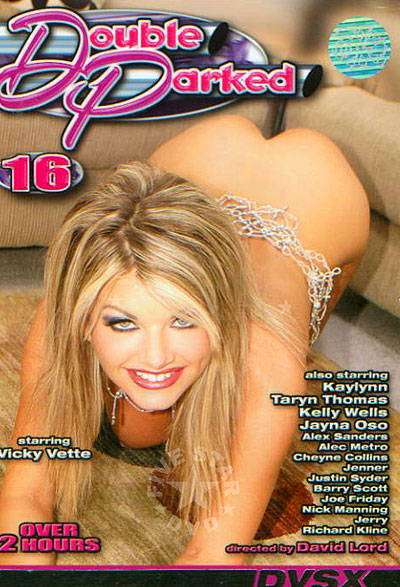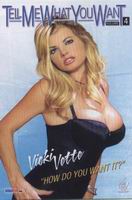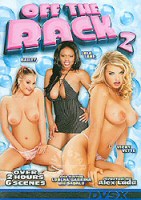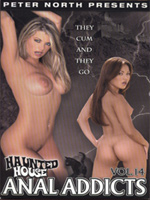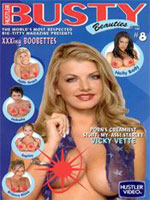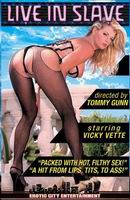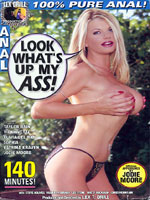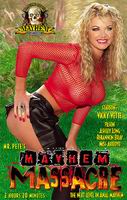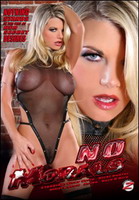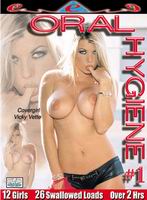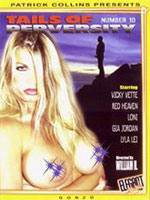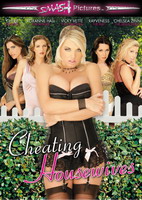 AM I MARRIED OR SINGLE?
As some of you may know, my former husband died of a drug overdose in Jan 06; he had many deep rooted emotional problems, he always did, we had a tumultuous relationship, he could be quick tempered and violent in a second, or he could be loving, kind and so charming. I believe he was basically a good person, but he was tormented by demons within. I was a loyal wife and stayed with him for 18 years, through therapists, counseling, psychiatrists, psychologists, hypnotists, prescription drugs, etc... I believe he is finally at peace and is in a better place. Hopefully he is smiling down on me. I still love him and always will. He tried his best, and he always wanted the best for me. HOW LONG DO I PLAN ON BEING IN THE ADULT BUSINESS? Porn has always been just part time for me. I am still very involved in real estate, new construction, and renovations. I think it's best to be diversified and it makes one a well rounded person. I am leaning more towards the internet side of porn, as opposed to the video side. It's easier for me that way, I can shoot for my site anywhere, we love to travel, and the shooting road trips of late are a riot! I truly think the future of porn lies in the internet anyway.

With internet porn I have found a home. Gonna watch some tonight with my new beau as a matter of fact, lol.... I love my website, where else can you talk about yourself incessantly? lol.... shooting for the site is a great stress reliever for me, I just love doing the live camshows with and without guests. I am going on 43 and proud of it. For now, I'm doing what they taught me at AA when I was 20 - I'm just taking it one day at a time - I'm spending a lot of time with my love, Rokkerr, experiencing and learning new things. Our two worlds are surprisingly melding together nicely, we have taught each other so much - my life is wonderful, so many twists and turns, you never know where the path will lead, but the journey is amazing.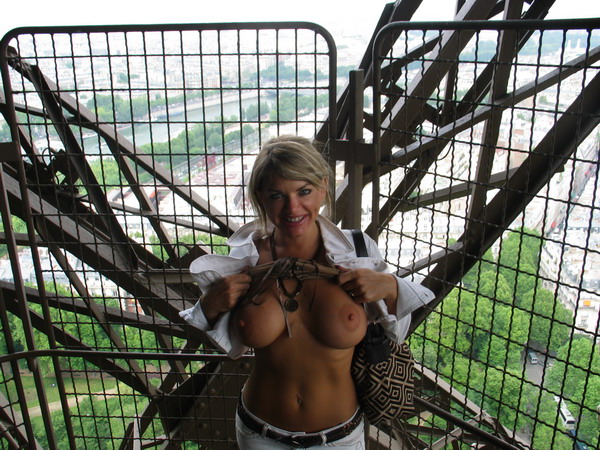 My next live show is:



Bonus Video for you, brand new from our booth at Adultcon Vegas, November 4 & 5, 2009